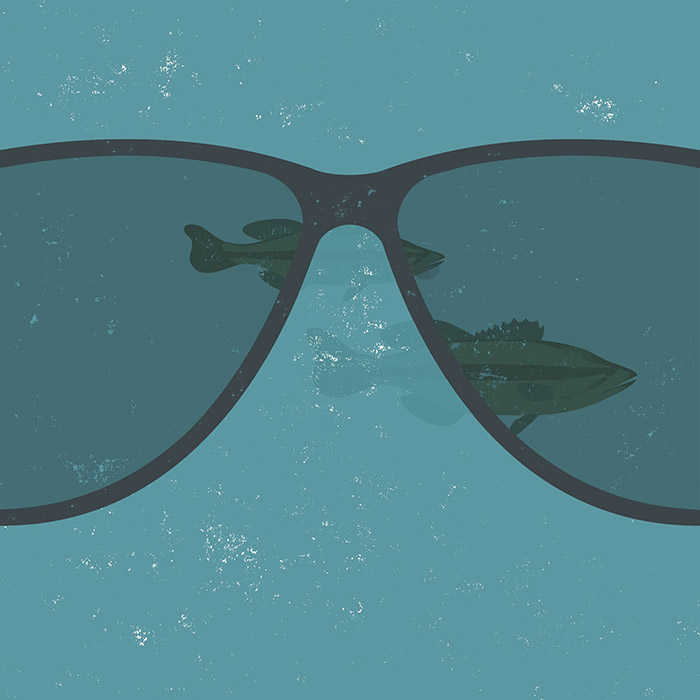 #7 – Polarized Sunglasses
The Importance of Polarized Sunglasses
By Wes Park of New York

Polarized sunglasses reduce sun glare on the water, allowing you to see under the surface. A pair of these lenses range from $15-$300 making them affordable to anyone. Here are some top reasons to utilize them.
Help you identify different types of cover (weeds, rocks, tree stumps, lay downs, underneath docks, drop offs, etc.)
Make it possible to spot the fish you desire to catch!
Once you cast into the water, you can observe the speed and depth of your lure retrieve.
Make it possible to watch a fish trail your lure, take the lure into its mouth, and run with it!
Once the hook is set, it's possible to watch the fish change directions, giving you the advantage in landing that lunker!
Follow Wes's fishing expeditions on Instagram @wes.park
---