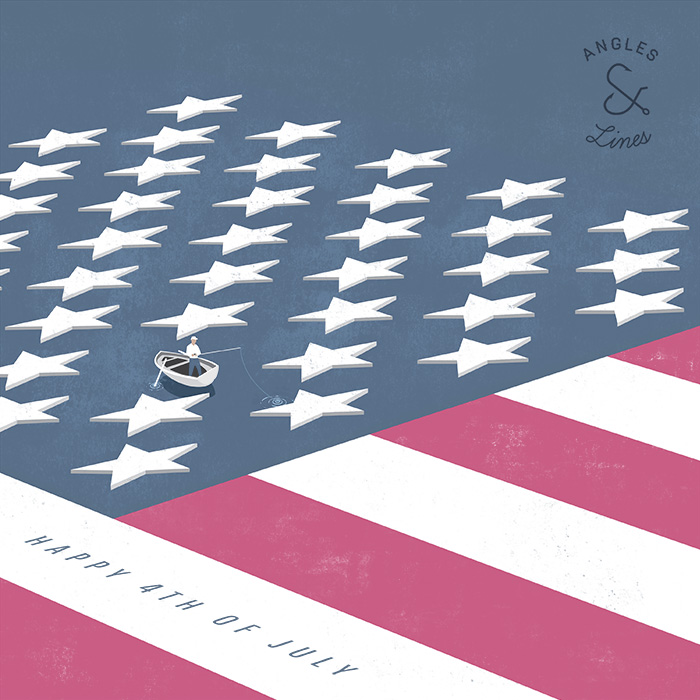 Happy 4th of July from Angles & Lines
What's the single greatest fishing tip you could ever receive?
Get out on the lake! Go fishing! There is nothing more valuable than time on the water. Celebrate this 4th of July weekend by fishing with a friend, a family member, a veteran, or put a rod 'n' reel in someone's hands for the first time.
Report back on Monday and share your best catch with us on Facebook and Twitter and we will post it for everyone to see.
Happy 4th of July from Angles & Lines