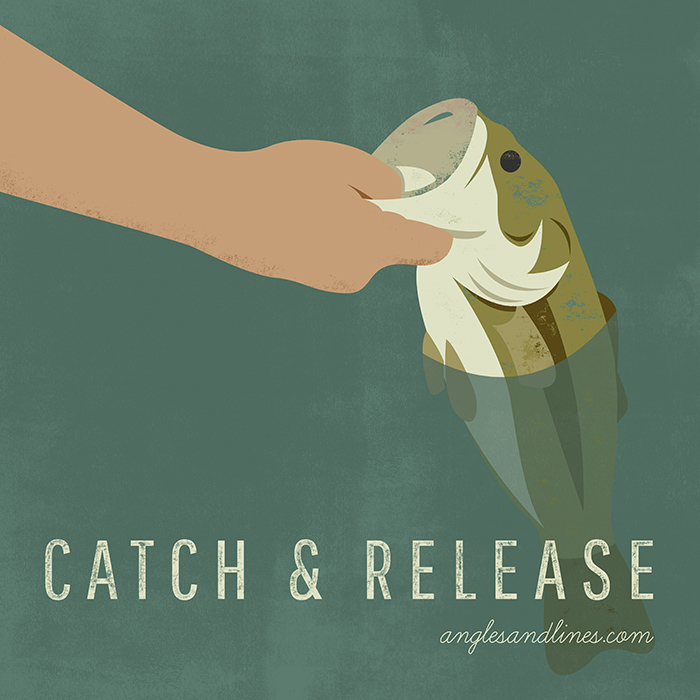 Catch & Release
In order to preserve the bass angling industry for generations to come, Angles & Lines supports "catch and release" fishing.
Help support the effort by proudly displaying these free "catch and release" illustrations on your social media accounts.
Reach out on Facebook or Twitter to let us know you downloaded one. Thanks!
---